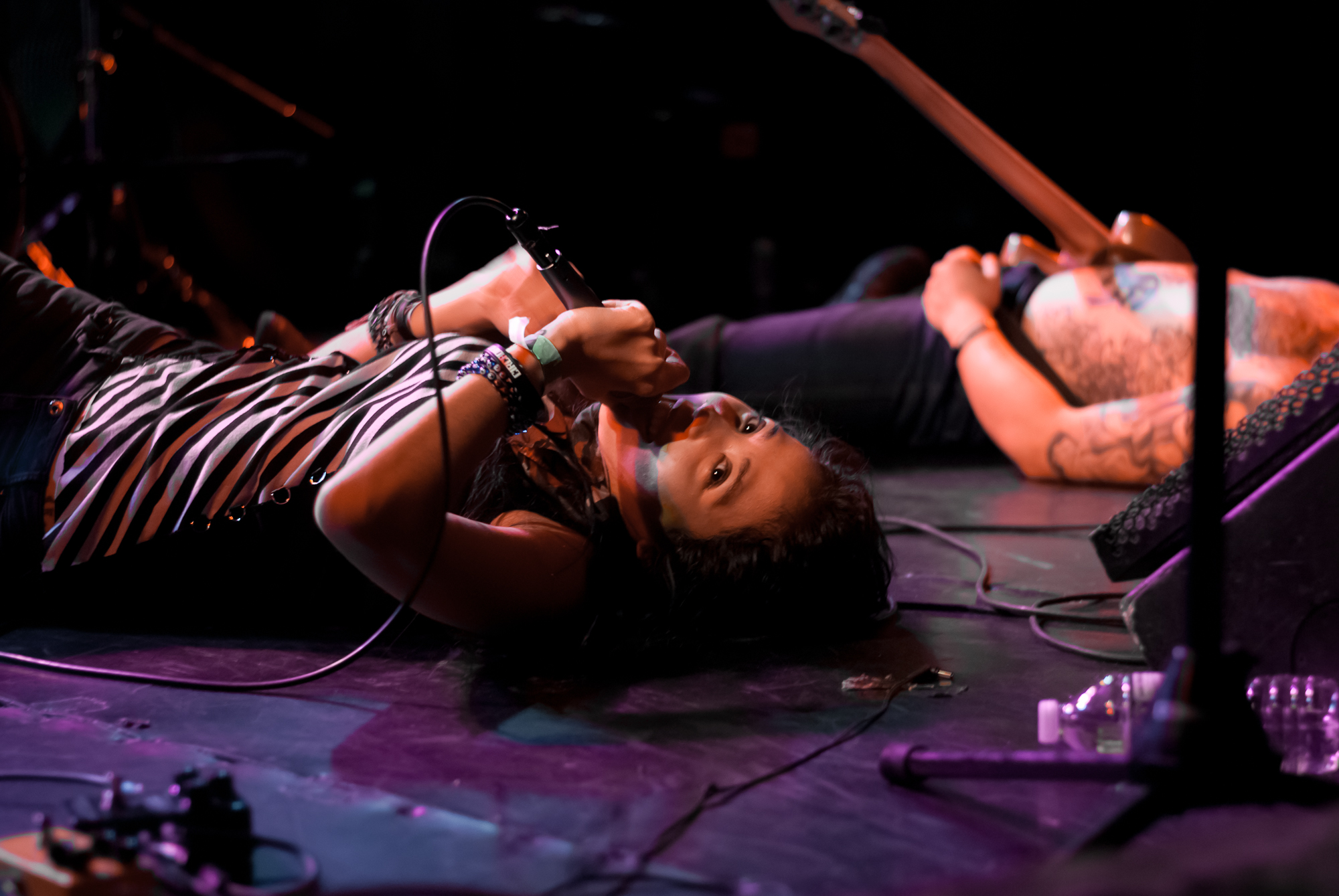 Circadian Clock is a 4 piece rock band originally formed in 2008, and relaunched in 2014. Their fusion of many different styles may make it difficult to pinpoint them under one square genre, but they prefer it that way, and promise you'll enjoy the ride between Rock, Pop, Punk, Jazz, Classical, Metal, and everything else. They've played all over the city at venues like Lincoln Center, Webster Hall, The Knitting Factory, The Bitter End, and The Boston Freedom Rally with over 30k attendance. They've been featured by iHeart Radio, Afropunk, Arts Illustrated, and had their videos broadcast to millions of screens in clubs, stores, and homes across America via the Pulse Network, Rockwell, H2o network and countless others. Their unique blend of cultures, genres and styles creates a sound truly unlike anything else. Dark musical themes juxtapose their playful personas, while their high energy performances are met alongside their intense classical training and an obsession for their craft.
But above all else, they would love nothing more than the opportunity to melt some faces - and hearts.
Lead Vocals /Violin/Guitar / Melissa/'Baethoven'
Lead Guitar / Ari Friedman
Bass / Mike Delfino
Drums / Leo Freire

LIVE
12/15 - Arlene's Grocery with Makes My Blood Dance & more tba
selected Press
iHeart Radio
Interview with Ronnie Scalzo, Producer of the Elvis Duran and the Morning Show on Z100
Circadian Clock Feature
Interview/Performance
Gig Coverage For A Very Vile Birthday
Melissa Vile Kingdom Interview
Song Shots: "Brightside"
MUSIC
NEW ALBUM COMING OUT JUNE 22ND - STAY TUNED